ELWA Academy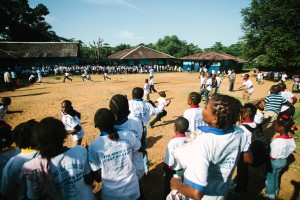 ELWA Academy's purpose is "to train the mind and character of children in preparation for life and leadership in the church and society." That purpose is accomplished through a Christ-centered educational experience, from the curriculum to the interactions of teachers with their students. The priority of the ELWA Academy is to provide affordable, quality education for families who are involved in full-time Christian ministry.
History
For 5 years after the 1996 crisis in the Liberian civil war, the ELWA Academy campus sat idle.  No one swinging on the swings, no one singing praises to God in early morning devotions, no school bells ringing and children's voices in the school yard. The buildings had once housed a school for missionary children, but over a decade of civil war had reduced the numbers of missionaries so that the school was no longer in operation.  In 2001, three local mothers asked to use the preschool building to host a childcare program for 2-3 year olds.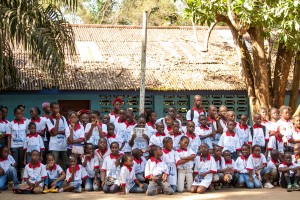 The children showed such benefit from the care and attention and teaching that the parents were soon asking if the childcare could become a school.  In 2003, just months after the civil war ended, the ELWA Academy opened the Kindergarten division. In 2004, grades 1-4 were added.  Another grade is added each year so that by 2009, the Academy will be a complete preschool, elementary and junior high school, up through 9th grade.